News
Archdiocese celebrated 154th Gandhi Jayanti
03 Oct, 2023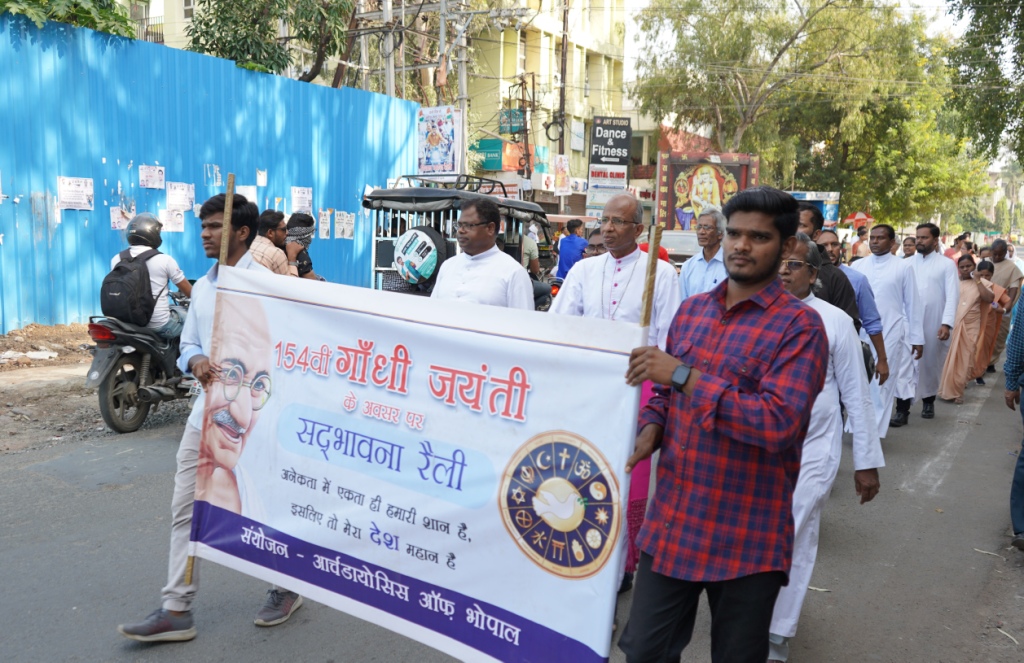 The commission for Inter-Religious Dialogue and Ecumenism of the Archdiocese of Bhopal organized Sadbhavana Rally cum Peace Meet on the ocassion of 154th Birth Anniversary of Mahatma Gandhi at Ashaniketan campus, E-6, Arera Colony, Bhopal.
The Rally began at 3.00 pm at Assumption Church campus and ended at Pastoral Centre covering 1.5 k.m. distance followed by Inter – Religious Peace Meet.
The meeting began with the prayer for peace by Bp. C. P. Singh (Christ Church), followed by the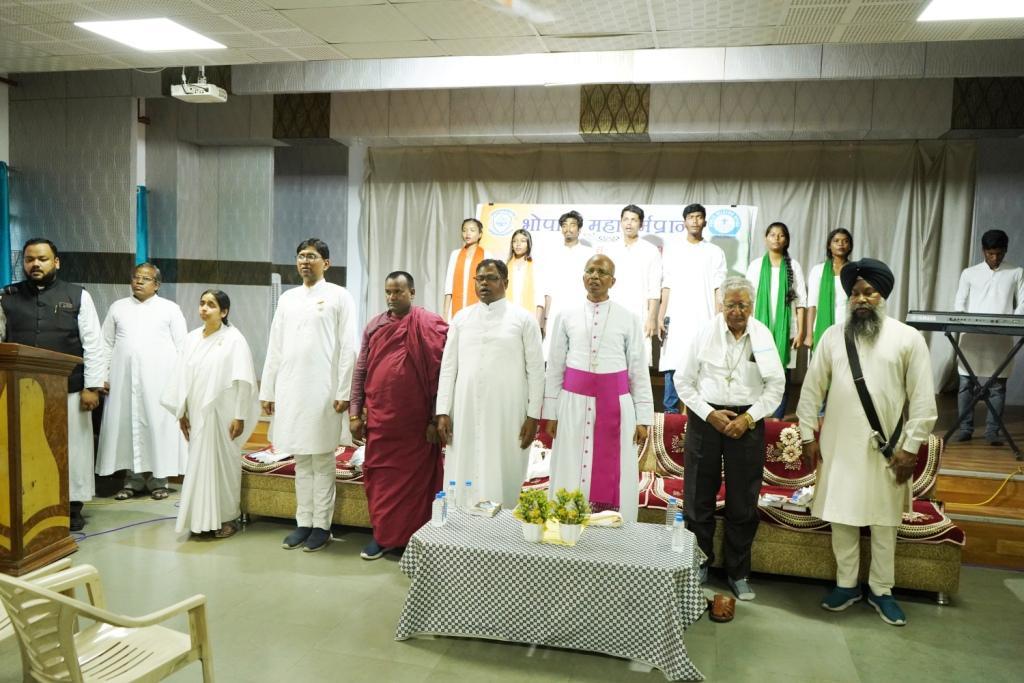 lighting of the lamp and a floral tribute to Mahatma Gandhi's portrait by different religious leaders. Fr. Alfred D'Souza, the PRO, welcomed all the religious leaders and all those who were present. Also, Gandhiji's autobiography, "Experiments of Truth," was presented to all the religious leaders.
Archbihsop A.A.S. Durairaj SVD said that Gandhiji's personality is a unique example of loyalty, honesty and dedication in Indian history that's we called him 'The Father of the Nation'.
Fr. Soosai P. thanked one and all for the support and collaboration extended to the Archdiocese for organising such a wonderful Peace Rally cum Meet. The programme was anchored by Premshila Minj, and the choir was led by the youth.